The original Lloret de mar bars guide..number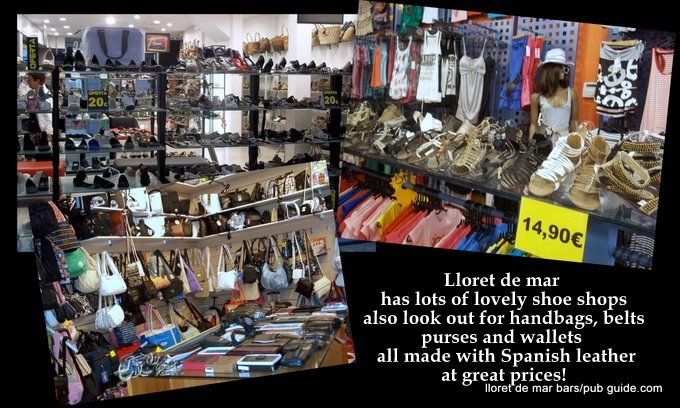 Leather coats are a great price and there are many more styles/colours than in the U.K
Its not just cheap touristy stuff, Lloret has several designer clothes shops and loads of independent boutiques where you can often buy a 'label' at bargain prices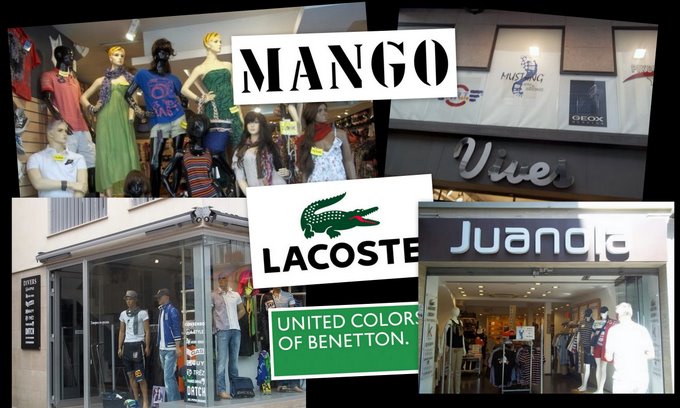 There are several Sports shops in Lloret selling quality 'brand' names in tee shirts, trainers and football shirts the Spanish are passionate about football and FC Barcelona shirts are for sale all over town..if its not for sale in a real sports shop check labels!
There is an official 'Barca' shop and they are guaranteed official
However for small children the replica kits are cheap and cheerful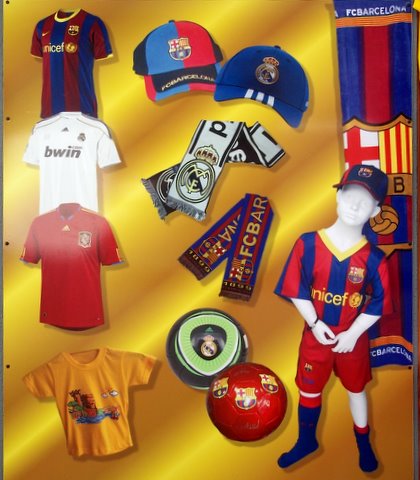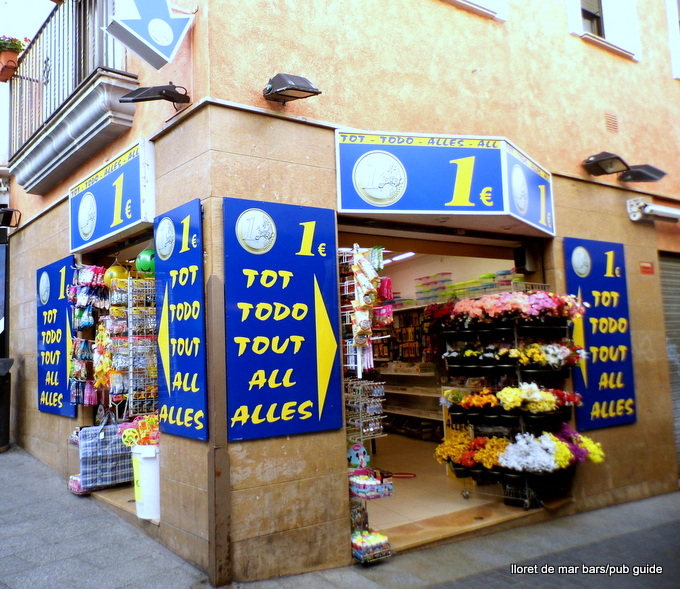 Lloret de mar has 100s of shops
In recent years the 1 euro shops are doing a roaring trade..offering everything from basic shampoos and toiletries (very handy if you travel hand luggage only) to school equipment and childrens toys, sweets and souvenirs.
In this shop in Calle Carmen every item is 1 euro others advertise from 1 euro.. check the signs!.
There are also several 'Chinese' shops that are set out like emporiums and offer a massive range of goods all at discounted prices
There are lots of traditional souvenir shops selling everything from magnets to tee shirts to hats..1000s of items, all good fun at bargain prices, perfect to send the children shopping for.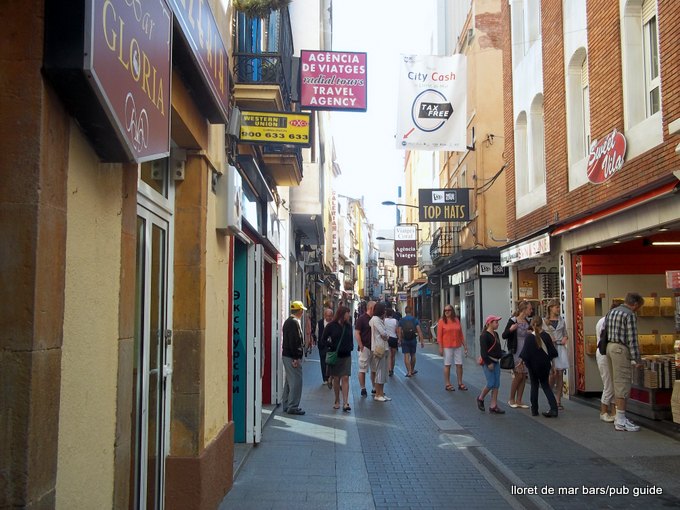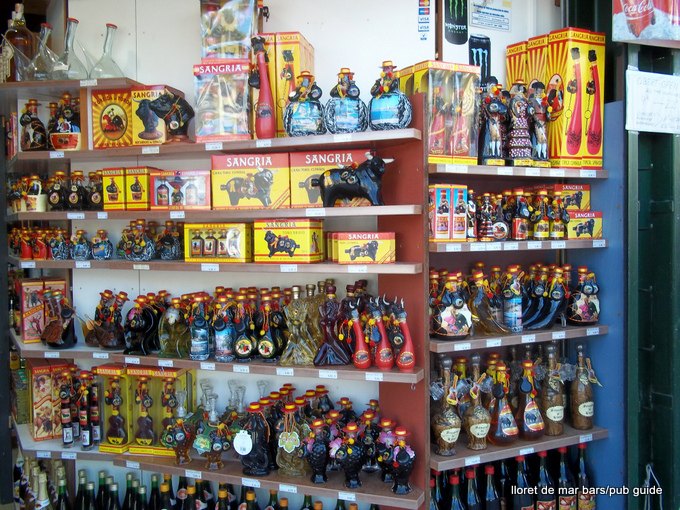 Check out Lloret de mar's market every Tuesday, 100s of stalls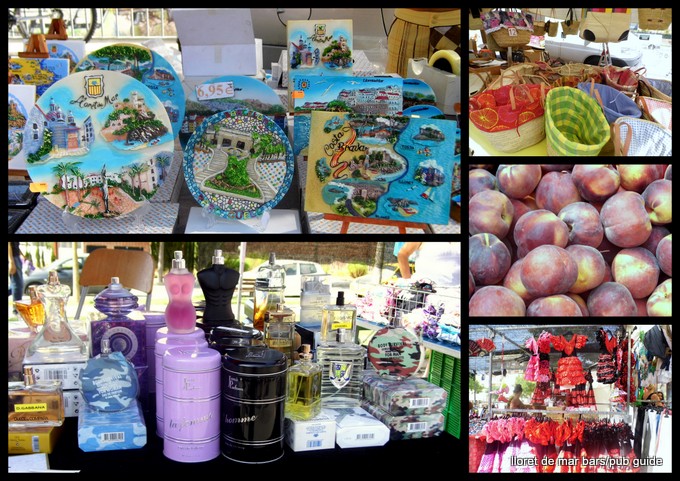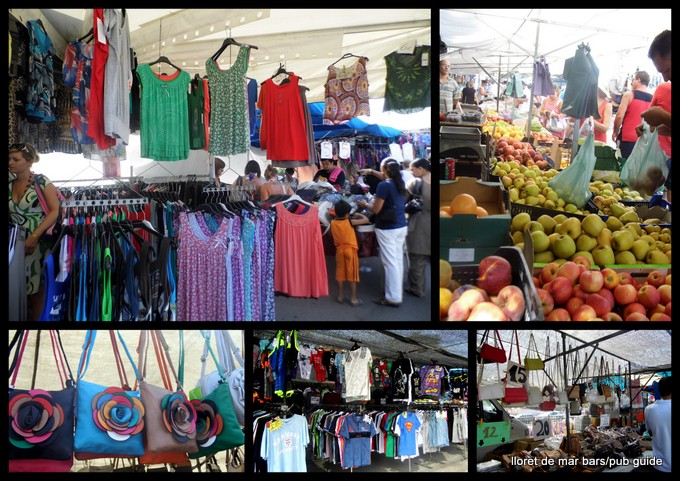 Supermarkets are the same the world over although personally I think the Spanish fruit and veg selection is far superior at great prices. Something to be aware of is that at the entrances there are lockers to leave shopping bags in, they cost one euro, some shops are stricter than others..some insist you use them..best bargains are cans of drink 40 cents for Coke etc, water, far cheaper than the minimarkets that are in virtually every street, anything fresh or chilled are reasonable prices, although frozen food is quite expensive.
In Fenals (fanals) there is an English Supermarket BFI that imports everything 'British'.. a massive selection!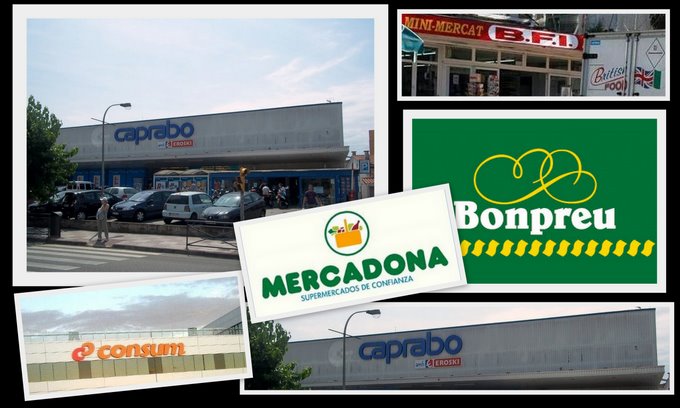 The biggest supermarkets are Caprabo, one on the outskirts of Lloret and one in Fenals as well as offering the usual Spanish fare they have a few 'British' items, they also have a budget range of 'Eroski' goods similar to British value products.

Both Caprabo's boast a bar/café and outside they have kiosks serving takeaway spit roasted
chicken & chips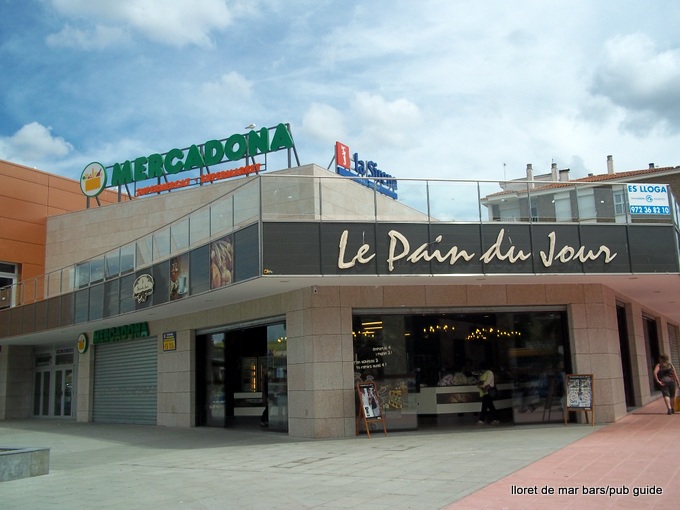 Designer shopping at La Roca Village..now with buses from Lloret de mar